ISO Pros of Texas Provides a Variety of Different Standards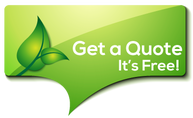 Aerospace AS9101
This paper details the contents and rules for improvements in process documentation and audit compliance in connection with the 9110 Guidance. The Certification Body uses these protocols to determine the audit report to be submitted after each certification, monitoring, or re-certification audit has been completed.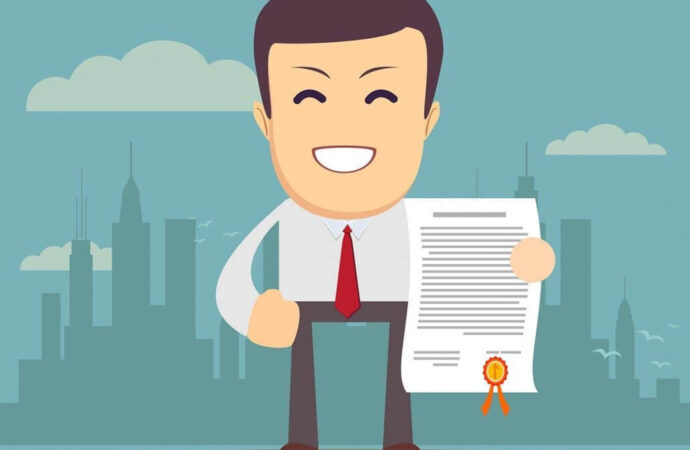 Aerospace AS9102
As mentioned in the First Article Inspection, AS9102 demands that a sample of the most recent assembly or portion in the first phase of development (repeated with major adjustments) be checked in accordance with the specifications of the manufacturing program, process, and tools for the manufacture of suitable parts.
Anti-Bribery ISO 37001
Its goal is to help companies set up an anti-bribery management system. It outlines a series of policies and procedures that the company can use to help dissuade, monitor and react to bribery. This is for bribery for the personal gain of the company, its staff, or its business associates
Asset Management ISO 55001
ISO 55001 is an asset management system specification whose main objective is to help organizations properly control asset life cycles. Organizations will have a better advantage in day-to-day activities, a higher return on their assets, and a reduced overall risk expense by implementing ISO 55001.
Automotive Core Tools (MSA, FMEA, SPC, AQP, R&M, PPAP, APQP)
The tools for implementing audit skills are included in IATF 16949. The successful usage of the tools during each audit is a crucial consideration for efficacy. Quality Core Tools are five complementary techniques and/or techniques that support the standards of IATF 16949.
Body Armor BA 9000
This quality is the application of ISO 9001 to the manufacture of ballistic-resistant body armor. When a manufacturing facility provides a quality management system (QMS) that is certified to comply with BA 9000, it offers criminal justice experts greater trust in the capacity of the company to meet their requirements and to produce the armor that meets the samples used for initial performance checks.
Counterfeits AS6081
The AS6081 standard was established in response to an increasing number of counterfeit/false electronic parts entering the aerospace supply chain, posing significant risks to performance, reliability, and protection. The AS6081 norm describes guidelines and practices to minimize the risk of fraudulent/counterfeit parts being imported, obtained, and exported, giving your customers trust in their own supply chain.
Energy ISO 50001 and SEP
Certification shows to the public that the energy management system of the company meets ISO 50001 requirements and that it is committed to energy management. Customers, owners, employees, and administrators can all be assured that the company can save in all areas. It also helps to ensure that the energy management system of the company is fully operational.
Ethical Sourcing SQFI
It is a cooperative supplement of companies who wish to ensure that food sourcing practices are economically and environmentally sustainable. The Ethical Sourcing Standard is a system that combines environmental and social management with food development and distribution.
Facility Management ISO 41001
Reducing the uncertainties involved with the introduction of ISO 41001 is a major benefit for the facility manager. Human error is minimized by following these standards. As there are fewer work stoppages when failures are reduced, performance improves. It establishes requirements and criteria for the deployment of energy management systems in the company.
Food Safety Modernization Act FDA FSMA
This shifts the attention away from treating and reducing foodborne illness. The FDA has finalized seven new regulations to implement the FSMA, understanding that food security is a shared responsibility between many various sections of the global supply chain for both human and animal food.
Food Safety ISO 22000
This standard aids organization in defining and managing food safety threats while continuing to cooperate with other ISO management standards such as ISO 9001. ISO 22000, which extends to all forms of suppliers. This provides a layer of assurance to the global food supply chain, encouraging shoppers to cross borders and supplying buyers with the food they can trust.
Forestry SFI ATFS (Sustainable Forestry)
This is a comprehensive collection of priorities and performance metrics, involving the long-term development and harvesting of trees, as well as the restoration of plants and animals. It is focused on the premise that environmental stewardship and sound business decisions can coexist.
Gluten-Free Certification (GFC)
It is a non-profit association committed to offering independent certification services to gluten-free food suppliers that use quality testing and inspection techniques in the production process. It is believed to be one of the world's leading globally recognized, secure and robust gluten-free certification schemes, ensuring that consumers enjoy the quality of their food.
ITAR, International Traffic in Arms Regulations
These laws and regulations are structured to guarantee that the United States abides by foreign arrangements, embargoes, bans, and other diplomatic acts with other countries. Most importantly, rules and regulations are designed to safeguard US national security by ensuring that the most important data and technology do not fall into the wrong hands.
IT Service ISO/IEC 20000-1
Designed to assist organizations in delivering adequate managed IT services to customers while maintaining that those standards are preserved over time. With a comprehensive process approach, ISO/IEC 20000 assists companies in providing quality IT Service Management efficiently.
Laboratory Accreditation ISO 17025
The most commonly used standard for measurement and validation laboratories. ISO 17025 is close to ISO 9000 except that it measures technical experience in laboratory testing and calibration services. It also applies to companies that provide research and calibration results.
Packaging ISO 15378
When a company needs to demonstrate its ability to offer products and services on a daily basis that follow customer, statutory and regulatory requirements, this is used. Via the effective implementation of the system, including processes for system enforcement and monitoring of market compliance and applicable statutory and regulatory requirements, the company aims to improve customer satisfaction.
Responsible Care RC14001
The Responsible Care® software was created to help America's leading chemical companies fulfill ever-growing standards of climate, well-being, safety, and protection while increasing the value of their businesses.
Supply Chain ISO 28000
The Supply Chain Management System specification was developed in response to industry demand from the shipping and logistics industries and aims to improve overall security in the supply chain.
Telecommunications TL 9000
TL 9000 is a quality management system standard for the design, production, maintenance, supply, operation, and maintenance of telecommunications equipment, including hardware, software, and services. Improved client service and retention, as well as a premium on quality, production data, and indicators, all, lead to a better competitive position.
Audit Management Systems ISO 19011
ISO 19011 is a specification defining auditing criteria for management systems. The standard sets out guidance for how to conduct the audit program, the auditing practices, and the evaluation of the staff in control of the audit programs.
Outsourced Internal Auditing
Any smaller companies who are required to conduct an internal audit service by a regulatory agency or a funding arrangement opt to outsource the internal audit entirely to an external contractor rather than cover the costs of recruiting and training their own internal audit staff.
Virtual Internal Audits
Changes in operational procedures in response to COVID-19 introduce a number of new or changed hazard areas with the potential to wreak havoc on the new internal management system. This removes the detrimental impact of internal audits and raises the value of internal auditing for management and the Board of Directors.
Second Party Audits
A second-party audit is an external audit performed on the provider by the vendor or on behalf of the company by the contracting agency. An agreement has been concluded and the goods or services are being transported or distributed.
Supplier Audits
Supplier audit is a specialized program that tests the supplier's quality systems, operating environment, and ability to meet the customer's standards. The audit of vendors and suppliers would ensure that they are willing to conform with and operate on your particular requirements.
Supplier Evaluation
The process of selecting and approving new vendors using quantitative and qualitative principles is known as supplier assessment. The goal is to ensure that the portfolio of best-in-class suppliers is readily available.
Compliance Audits
A compliance audit is a comprehensive analysis of the company's adherence to regulatory standards. Following a compliance audit, audit reports examine the strength and thoroughness of compliance preparations, safety policies, system access controls, and risk management procedures.
Pre-assessment Audit
The pre-assessment audit is one that takes place prior to the certification or audit of the register.
Documentation Audit/Desk Audit
A desktop audit reviews the data that come under the scope of the audit. Because everything can be completed remotely at the auditor's desk, this is called the "desktop" audit. The data obtained will be used to prepare the on-site audit.
IQC The ISO Pros of Texas can help you implement, train on, consult, and have your company and/or organization certified on the following ISO Certifications:
If you want to enjoy the above-listed benefits, contact IQC the ISO Pros of Texas, now. Our services are accessible in all of the below-mentioned cities: